Leadxpress is a fast growing and innovative developer and distributor of internationaland buyer directories with trade software and emarketing solution. We develop global importers & buyers directories, and trade associations & chambers directory to assist international manufacturers, suppliers, exporters, marketers, and traders to promote their products worldwide by the cost-effective direct marketing method.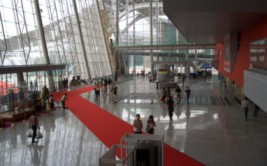 Leadxpress is the brand and website to distribute international importer and buyer directories for global exporters and manufacturers' export promotion. We are formed by a team of international business practitioners, computer and emarketing professionals.

It is our aim to provide quality importer and buyer directories with the easy-to-use direct marketing tools to help business people to expand market globally in a more cost-effective and efficient way. Besides, we also focus on international trade support, emarketing solution, marketing software development and its distribution.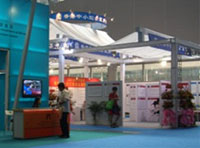 Leadxpress are also the certification member of eMarketing Association, U.S.A. and strictly adhere the highest standards of the association in a way that will instill trust and confidence.

We concern the security of online payment and privacy. Hence, we employ PayPal, the most trustest secured payment solution for over 123 million active business users in the world, as our online payment processor. PayPal is the faster, safer way to get paid online, via mobile devices and in store. PayPal allows people to purchase without sharing financial information. Leadxpress has been the PayPal verified business merchant since 2003.

We aim to continueously enhance our service and product quality to meet our customer's needs. In this regard, your comments are warmly welcomed. Please feel free to contact us for suggestion.


Leadxpress offers the following different business sectors importer and buyer directories at this website:
Leadxpress Global Buyers Directory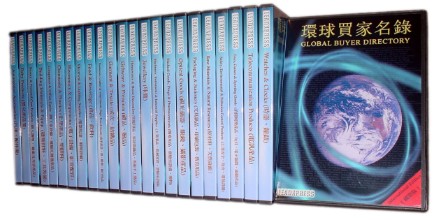 The searchable global buyers directory (or global importers directory) contains massive active world importers and buyers entries covering wide range of business sectors. These world importers & buyers directories are well designed as a cost-effective and powerful direct marketing tool providing many features quite differing from the traditional business directories, email directory, and mailing lists, etc. It needs no time-consuming data entry and ready to be used for export promotion. It provides many features such as sending group emails by different critieria (e.g. country, product, company) or its combination, exporting data for fax applications, printing mailing label & buyer contact list, providing opt-out function to meet anti-spam law requirements, and much more... The global importer and buyer directories were released in CD version but the download version are now released and distributed in this website to facilitate the users without CD rom driver.